Asia AML/CFT 2nd Annual Summit 2020
July 20-24, 2020 (Virtual Event)
11.00 am to 2.00 pm IST / 1.30 pm to 4.30 pm SGT
The Fintelekt Asia AML/CFT 2nd Annual Summit 2020 brought together a variety of financial soldiers – AML/CFT experts, regulators, practitioners and suppliers to share knowledge and insights, best practices and guidance over an entire week from July 20 to 24, 2020.
Abu Hena Mohammad Razee Hassan
Co-Chair, Asia Pacific Group on Money Laundering (APG) and Head – Bangladesh Financial Intelligence Unit (BFIU)
Abu Hena Mohammad Razee Hassan was appointed the Head of the Bangladesh Financial Intelligence Unit (BFIU) on 23 January 2012. As the Head of BFIU, Mr. Hassan has played a lead role in developing a sound and effective anti-money laundering and combating financing of terrorism (AML/CFT) regime in Bangladesh. He is the Member Secretary of the National Coordination Committee on AML/CFT, and a member of the Working Committee on AML/CFT and the Anti-Militancy and De-Radicalization Committee. He is also the convener of the Central Task Force for Prevention of Money Laundering and Terrorist Financing. Mr. Hassan played a significant role in exiting Bangladesh from the FATF ICRG process and obtaining Egmont Group membership. He has coordinated the national effort for the successful completion of the APG's third round evaluation of Bangladesh in 2016. He has led the Bangladesh delegation on several occasions in APG, FATF, Egmont and other international events on AML/CFT. Mr. Hassan joined the Bangladesh Bank (the Central Bank of Bangladesh) in 1981. In his 37 year career, he has served and supervised the functions of various departments of the Bangladesh Bank including banking regulation and policy, off-site and on-site supervision, monetary policy and exchange rate policy. He is a member of the Board of Directors of Bangladesh Bank, a member of the Institute of Bankers Bangladesh Governing Body and the Chair of Executive Committee of Bangladesh Institute of Bank Management. Mr. Hassan graduated with honors and obtained a post-graduate degree in economics from Dhaka University, Bangladesh. He has also obtained a Masters in Economic Development from Vanderbilt University, Tennessee, USA.
Mariano Federici
Vice President, K2 Intelligence, Financial Integrity Network
Mariano Federici is an international expert in the field of financial integrity and has vast experience in advising jurisdictions, international organizations and the private sector, and has held senior public responsibilities at national and international levels, in the area of AML/CFT. He is currently Vice President at K2 Intelligence/ Financial Integrity Network (K2/FIN), adding value to the firm's unrivaled expertise and ability to serve both jurisdictional and private sector clients through a wide range of services ranging from strategic advisory services, risk assessment, and financial crimes mitigation, to financial intelligence services, investigations, compliance and cyber defense, among other. Prior to this, Mariano was President of Argentina's Financial Intelligence Unit from January 2016 to January 2020, exercising regulatory, financial intelligence and criminal justice responsibilities. During his term in office, he held numerous international positions at global AML/CFT organisations, including Chair of the Egmont Group of Financial Intelligence Units; Chair of the Financial Action Task Force's (FATF) Heads of FIU Forum; and Co-Chair of the FATF's Risk, Trends and Methods Working Group.
Hari Kumar Nepal
Deputy Director, Nepal Rastra Bank & AML Cell, Ministry of Finance Nepal
Hari Kumar Nepal is the Deputy Director of Nepal Rastra Bank, currently working for AML Cell of Ministry of Finance, Government of Nepal. He has wide experience in AML/CFT for more than a decade. He has been constantly working for the development of AML/CFT policies, laws, regulations and guidelines as well as in developing AML/CFT institutional and operational frameworks. He has extensive experience working as AML/CFT assessor and reviewer for number of countries. He has also worked as IMF expert consultant, contributed in number of AML/CFT norms developed by international institutions, and delivered innumerable training programmes and speeches in Nepal and abroad. He is MA, LLM and undergoing Ph.D. on AML/CFT in SAARC countries. He has published number of articles and research papers on the subject.
Tom Keatinge
Director, Centre for Financial Crime and Security Studies, Royal United Services Institute (RUSI)
Tom Keatinge is the Director of the Centre for Financial Crime and Security Studies at RUSI, where his research focuses on matters at the intersection of finance and security, including the use of finance as a tool of intelligence and disruption. He has a Master's in Intelligence and International Security from King's College London, where his research focused on the effectiveness of the global counterterror finance regime. Prior to joining RUSI in 2014, he was an investment banker for 20 years at J.P. Morgan. His research on finance and security considers a number of themes including terrorist financing, the role of financial institutions in tackling human trafficking and modern slavery; new approaches to tackling financial crime, the role of public/private partnership and information sharing, and the role of financial integrity in combating corruption and maintaining international security.
Russell Wilson Non-Executive Director, Transparency International Australia, Special Counsel Maddocks & Former General Counsel, AUSTRAC Russell Wilson has extensive experience in anti-money laundering and counter-terrorism financing. He spent more than 10 years as the first General Counsel at Australia's financial intelligence and anti-money laundering agency (AUSTRAC), playing a strategic role in preventing and detecting financial crime and money-laundering and in conjunction with major domestic and international financial organisations and regulators.
Supranee Satitchaicharoen
Director of International Cooperation Division, Anti-Money Laundering Office, Thailand
Supranee is currently a director of International Cooperation Division at the Anti-Money Laundering Office, Thailand. Previously, she had worked at Financial Intelligence Division responsible for analyzing financial Transactions and STRs associated to predicate crimes and ML/TF offences, as well as disseminating analysis reports to LEAs and relevant agencies for further process. Supranee also had over 10-year experiences of international cooperation matters. She was responsible for developing and implementing AML/CFT policies, measures and strategies of Thailand.
Nicholas Turner
Of Counsel, Steptoe & Johnson
Nicholas Turner works with multinational financial institutions and corporations throughout Asia, the United States, and the European Union on all aspects of economic sanctions, anti-money laundering, and anti-bribery and corruption compliance and investigations. Drawing on his experience working in-house for multinational financial institutions, he focuses on guiding clients on designing and implementing compliance programs and advising on the application of regulations from the US Department of Treasury's Office of Foreign Assets Control (OFAC) and other US regulators and international standard setters to his clients' international businesses. In 2020, Nicholas was recognized on the Global Investigations Review (GIR) list of "40 Under 40" investigations specialists globally.
Jeremy Pernio
Senior Advisor, Financial Stability Institute, Bank for International Settlements
Jermy joined the FSI in 2016. He is involved in managing the FSI's outreach programme for banking supervision. He contributes to the FSI's published work, mainly through FSI Insights on policy implementation, and develops other policy-related material for FSI Connect. Previously, he was Deputy Director for Regulatory Affairs at the Institute of International Finance in Washington DC, where he led the formulation of the global banking industry's views on international regulatory issues. He also worked as a regulator in the Philippines where he headed the Task Force on Basel II Implementation. He has an MA from the University of the Philippines School of Economics.
Archana Kotecha
Asia Region Director and Head of Legal, Liberty Shared, Hong Kong
Archana Kotecha is a UK-qualified barrister and London School of Economics graduate. After practicing corporate law for seven years with KPMG and DLA Piper, Archana joined the UN Refugee Agency's Legal Protection Team, then the Immigration Advisory Service and Stop Trafficking UK in London. She has served on the UK Human Trafficking Centre's Victim Care Committee and the NSPCC's anti-trafficking hotline committee. Since joining Liberty Shared, Archana has produced multiple best practices and reports, involved in policy and advocacy and educated human rights practitioners, financial institutions and governments on trafficking in persons including legal and anti-money laundering frameworks. Recently named one of the top ten innovative lawyers in Asia- Pacific by the Financial Times, she is also an alumni of the US Department of State's prestigious International Visitor Leadership Program.
Hala Bow Alwan
Founder & CEO, HBA Consultancy
Hala Bou Alwan, is the Founder and CEO of HBA Consultancy, a specialized firm in GRC advisory and training. She is a lawyer who holds 3 master's degrees in AI, Financial Crime, and International Business Law and Cybersecurity from La Sagesse University Lebanon and Boston University USA. Hala is an experienced leader with more than 18 years' of success helping high-profile local and global organizations pave their compliance, governance and financial crimes roadmaps. Prior to establishing her own firm, Hala led the market development for Thomson Reuters across all emerging markets globally, prior to which she was the AML /CTF DFSA AI at TSME. Before this, she was Head of AML/ CTF at BLOM Bank France and IP compliance Officer at UNDP – Lebanese ministry of economy and trade.
Guy Sheppard
Head of Asia-Pacific Financial Crime, Intelligence and Cyber, SWIFT
Guy currently leads the Asia Pacific Financial Crime Compliance, Intelligence and Cyber teams having joined SWIFT in 2014. He has 16 years' experience in financial crime compliance predominantly in utilities, entity resolution and correspondent banking KYC. He is responsible for driving take up of the Financial Crime, Intelligence and cyber portfolio across the region as well as engaging key stakeholders in the regulatory, advisory and banking communities. The Financial community typically engages with the SWIFT FCC team to drive transparency and standardisation of process, provide independent and reputable sanctions filter controls testing as well as gain insights into direct and indirect high-risk exposure through their correspondent network. Prior to leading the Asia Pacific team, Guy was responsible for Financial Crime Compliance across the Americas, UK and Nordic regions. In his career he has worked for LexisNexis, Wolters Kluwer, Bankers Almanac (now Accuity) and with the Metropolitan Police Terrorist Finance Investigations Unit on a Joint Venture. He also sits on the board of the Regtech committee of the Singapore Fintech Association.
Manish Bhandari
Principal Officer AML/CFT/Sanctions Compliance, ICICI Bank
Manish is Head – AML & KYC Compliance and is responsible for formulating company-wide policy, processes and procedures to assess potential money laundering (ML) / terrorist financing (TF) / sanctions risks and ensure efficient identification and monitoring of suspicious activities and transactions. He has over 21 years of experience in banking and has handled key responsibilities spread across Retail Banking – Business Development, Relationship Banking, Compliance, Customer Service, Process Re-engineering, Operations, & Quality Excellence. He has been with ICICI group since 2003 and prior to that has worked in Times Bank, HDFC Bank and IDBI Bank. He is a protégé of Symbiosis Centre of Management & HRD Pune and holds Masters of Finance from Punjab University. He has also done CAIIB from Indian Institute of Bankers.
Theresa Karunakaran
Director Compliance – Regulatory Affairs, Deutsche Bank
Theresa Karunakaran has a background rich in regulation and supervision with the Reserve Bank of India, India's Central Bank. She holds a PG degree in Economics, PGDM, and is a certified Associate of the Indian Institute of Bankers. In a career spanning over 36 years with the RBI, she has worked in all the key areas of central banking, with the major part being in the area of regulation and supervision of banks and non-banking finance companies. She represented RBI in interactions with Department of Financial Services, Ministry of Finance, Government of India, IMF, World Bank, overseas Bank Supervisors and rating agencies. She represented RBI in the first 3-member international Bank Supervisors' team, constituted by Financial Stability Board to assess Bank of Mauritius compliance with Basel Core Principles, which included representatives from Bafin, Germany and Treasury, Government of Australia. She is currently Director Compliance -Regulatory Affairs, at Deutsche Bank, AG India, a position she has held since August 2015.
Moran Harari
Senior Researcher at the Tax Justice Network
Moran joined the Tax Justice Network in 2012 and currently works as a deputy coordinator of both the Financial Secrecy Index and the Corporate Tax Haven Index. She is also the founder and director of Tax Justice Network Israel which is based at the College Management Academic Studies. Moran completed her LLB at the Hebrew University of Jerusalem, and her LLM in human rights law at the University College London. She worked for several years as a tax lawyer in Tel Aviv, and has worked in the corporate social responsibility field both in London and Israel. Her work focuses on beneficial ownership, secrecy jurisdictions, and corporate tax havens.
Liat Shetret
Senior Advisor, Crypto Policy and Regulation, Elliptic
Liat is a global anti-money laundering and counter-terrorism finance (AML/CFT) expert focusing on crypto policy and regulation at Elliptic. She has implemented AML/CFT capacity building and financial integrity programs for regulators, financial intelligence units, law enforcement and civil society in emerging markets across Africa and the Middle East. She holds a Master of International Affairs degree from Columbia University's School of International and Public Affairs (SIPA) and a BA in political science and psychology from the University of Illinois. She is also a Certified Anti-Money Laundering Specialist (CAMS).
Sagar Tanna
Co-Founder, TSS Consultancy
Sagar Tanna is a Bachelor of Engineering in Information Technology and a certified Anti-Money Laundering specialist. Sagar has been associated with the AML arena of Capital Markets for over 10 years. He is a CEO & co-founder of TSS Consultancy offering TrackWizz, a software solution for AML & other compliance. Over the last 10 years, his organization has helped 100+ institutions go live with Anti-Money Laundering Compliance Program. Sagar is a regular speaker at various forums with Enforcement Directorate, SEBI, FIU and Stock Exchange representatives.
Robin Lee
FVice President – APAC, Napier Technologies
Robin is currently the VP, APAC of Napier Technologies and the Global FinTech Liaison for a Government Entity. His career started in Silicon Valley before moving to Wall Street working as a Hedge Fund Technology Analyst. He then moved to the Regtech/Start Up space which included 7 start up launches, 2 acquisitions, multiple board roles and 2 books. He most recently worked in Market Development covering the Risk business in South East Asia at Refinitiv. Robin holds an MBA from Santa Clara University, a degree in Mathematics, Computer Science and Management from King's College London and Diplomas in Compliance and AML with the International Compliance Association.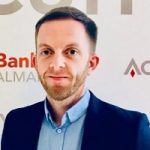 Jonathan Rogerson
Director – APAC South, Accuity
Jonathan has almost a decade of experience in Asia in business development and relationship management, dealing with some of the largest financial institutions and corporates across the board. Being from the UK, his early experience included being an Intelligence analyst working on organized crime. Prior to transitioning to Compliance/ AML business, he specialized in areas related to credit / sovereign risks. Based in Singapore, in his current role he heads the APAC South business, strategy & direction. A large part of his focus included engaging with the broader compliance community – including regulators, associations and consultants.
Ravi Amin
Subject Matter Expert, Trade Compliance Specialist, IHS Markit
Mr. Amin joined IHS Markit in February 2020 as a Trade Compliance Specialist, to provide valuable insight to customers helping them to reduce global supply chain risk, and provide transparency in the Maritime and Trade sector through incorporating in-depth risk and compliance procedures. Mr. Amin has five years' worth of industry experience and considerable knowledge in the Trade Finance sector having previously worked at Accuity as the Trade Compliance Product Manager for four years, where he was pivotal in the innovation and building of risk monitoring products fit for multiple industries, including the Financial and Transport industry. Mr. Amin has expert knowledge in the European and American Dual-Use and Military Goods Regulation, as well sanctions and regulatory compliance, and has used this knowledge to help design the best in class tools to manage risk. Prior to starting a career in Risk and Compliance, Mr. Amin worked at Ipreo for five years in Corporate Advisory Services, helping to provide shareholder surveillance, investor targeting, capital flows insights and investor perception to clients allowing them to understand more about their shareholder base. He holds a Bachelor's of Science Degree in Economics from City University, London.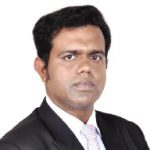 Mohammad Habibur Rahman
Vice President and Head of Financial Institutions (FI), Islami Bank Bangladesh Limited
Mr. Rahman is actively involved in anti-money laundering (AML) compliance events to promote better industrial practice and communication. As a Certified Anti-Money Laundering Specialist, he has contributed as a trainer and as a session expert in trade-based money laundering and AML compliance in correspondent banking relationships. He was working with Bangladesh Bank, the central bank of Bangladesh, as a member of the Working Group to prepare the "Guideline for Prevention of Trade-Based Money Laundering." Mr. Rahman has attained Certified Global Sanctions Specialist (CGSS) graduation as a very first group of professionals in the globe and first in South-Asia. He has hands-on experience building a system-generated comprehensive AML compliance program that includes a risk-based framework, screening solutions, a transaction monitoring system and record keeping management. In this regard, he is actively involved with different global risk solutions and data analytics providers. In addition, Mr. Rahman obtained his Certified Documentary Credit Specialist certification from the London Institute of Banking and Finance (U.K.).