AML/CTF Annual Summit Philippines 2021
November 22nd – 26th, 2021 (Virtual Event)
9.00 am to 4.00 pm Philippine Standard Time
Following the recent identification of the Philippines as "Jurisdiction under Increased Monitoring" with serious AML/CTF deficiencies, the AMLC Philippines and other involved government agencies have undertaken a variety of capacity building initiatives and efforts involving stakeholders. These initiatives have already addressed a breadth of concerns noted in the 2019 Mutual Evaluation report by the Financial Action Task Force, and subsequent follow-up reviews.
To continue its progress in plugging gaps in implementing measures against money laundering and terrorism financing, the importance of co-operation between all actors on the national and global level in fighting money laundering and terrorism financing cannot be emphasized enough.
The AMLC-Fintelekt AML/CFT Annual Summit 2021, held from November 22 to 26, 2021 aimed to support this ongoing effort in the Philippines by providing a forum for all stakeholders to discuss strategic priorities and expected efforts towards positive and tangible progress. The summit delivered the most up-to-date information and emerging best practices in AML/CTF from global experts and practitioners.
Day 1 : November 22, 2021 (Monday)
Day 2 : November 23, 2021 (Tuesday)
Day 3 : November 24, 2021 (Wednesday)
Day 4 : November 25, 2021 (Thursday)
Day 5 : November 26, 2021 (Friday)
Benjamin E. Diokno
AMLC Chairman Governor of the Bangko Sentral ng Pilipinas
Atty. Mel Georgie B. Racela
Executive Director, Anti-Money Laundering Council Secretariat
Shirish Pathak
Managing Director Fintelekt Advisory Services
Nicholas Turner
Of Counsel, Steptoe & Johnson
Maryliz S. Nuñez
Bank Officer V, Anti-Money Laundering Council (AMLC) Secretariat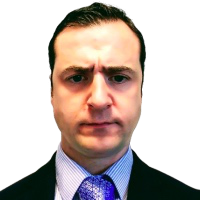 Mark Nuttall
Anti-Crime Specialist and Business Generalist
Darya Dolzikova
Research Fellow Royal United Services Institute (RUSI)
Christian Kaunert
Professor of International Security, Dublin City University and Professor of Policing and Security, University of South Wales & Director International Centre for Policing and Security & Jean Monnet Director (Centre, Chair & Network)
Chris DePow
Senior Advisor – Financial Institution Regulation & Compliance, Elliptic
Gary Hughes
Barrister, www.Law-Strategy.nz, Akarana Chambers, New Zealand
Dante T. Fuentes
Adviser Association of Bank Compliance Officers, Inc.
Muhammad Imran
Criminal Intelligence Officer, Financial Crimes Unit, INTERPOL
Claire Wilson
Partner, Holland & Marie
Sofia El Mansouri
Compliance Consultant & Founder, Compliantly LLC
Mariano Federici
Managing Director, K2 Integrity & Former Chair of Egmont Group of FIUs
Lakshmi Kumar
Policy Director Global Financial Integrity
Kaisa Bel
Policy Analyst Global Financial Integrity
Pramod Khandelwal
Senior Faculty Member Fintelekt
Guada Vergel de Dios
Head of Compliance and Government Relations Xendit
Matti Kohonen
Executive Director at Financial Transparency Coalition
Jermy Prenio
Principal Advisor, Financial Stability Institute, Bank for International Settlements
Surendra Thapa
President & Founder Global Intelligence Analysis Corporation, New York
Daniel Thelesklaf
Project Director, Finance Against Slavery and Trafficking (FAST) Initiative at United Nations University Centre for Policy Research (UNU-CPR)
Avaneesh Raman
Consultant – Fiji & Pacific Fintelekt Academy
Nathan Catania
Partner XReg Consulting
Ravin Gill
Senior Policy Advisor/AML Specialist Malaysian Companies Commission
Alex Cobham
Chief Executive Tax Justice Network
Atty. Joeshias B.Tambago
Bank Officer V AMLC Secretariat
Atty. Arnold G. Frane
Acting Deputy Director, AMLC Secretariat
Diphat Tembo
Director – Compliance and Prevention Department Financial Intelligence Centre, Zambia
Guy Sheppard
Head of APAC Financial Crime, Initiatives and Intelligence SWIFT
Debmalya Maitra
Senior Director – Banking, Financial Services & Insurance Chokshi Group
Lara Levinson
Principal Kobre & Kim LLP
Calvin Koo
Principal Kobre & Kim LLP